Sign up
Sign up for Neon in just a few seconds and start for free
You can sign up for free and upgrade to a paid plan when you are ready to scale. For information about what's included with the Neon Free Tier, see Neon Free Tier. For information about Neon's paid plan options, see Neon plans.
Signing up for Neon is easy. Simply navigate to https://console.neon.tech/register and sign up with your email, Github, Google, or partner account.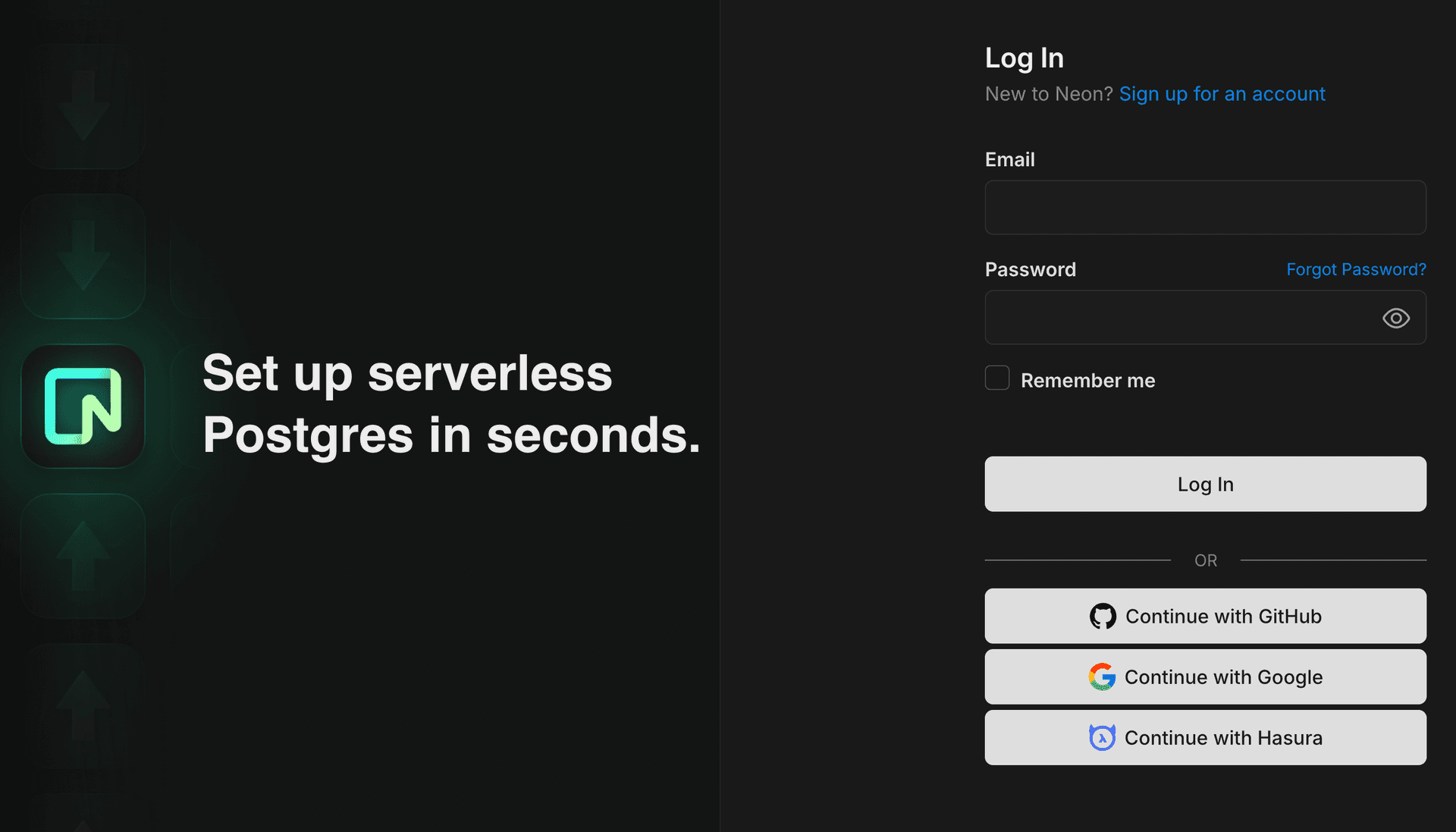 After signing up, you are directed to the Neon Console to create your first project. Enter a name for your project, select a Postgres version, provide a database name, and select a region. Generally, you'll want to select the region closest to your application. When you're finished, click Create project.
You are presented with the connection details for your new project, which you can use to connect to your database from a client or application. You can save the connection details or retrieve them later from the Connection details widget on the Neon Dashboard.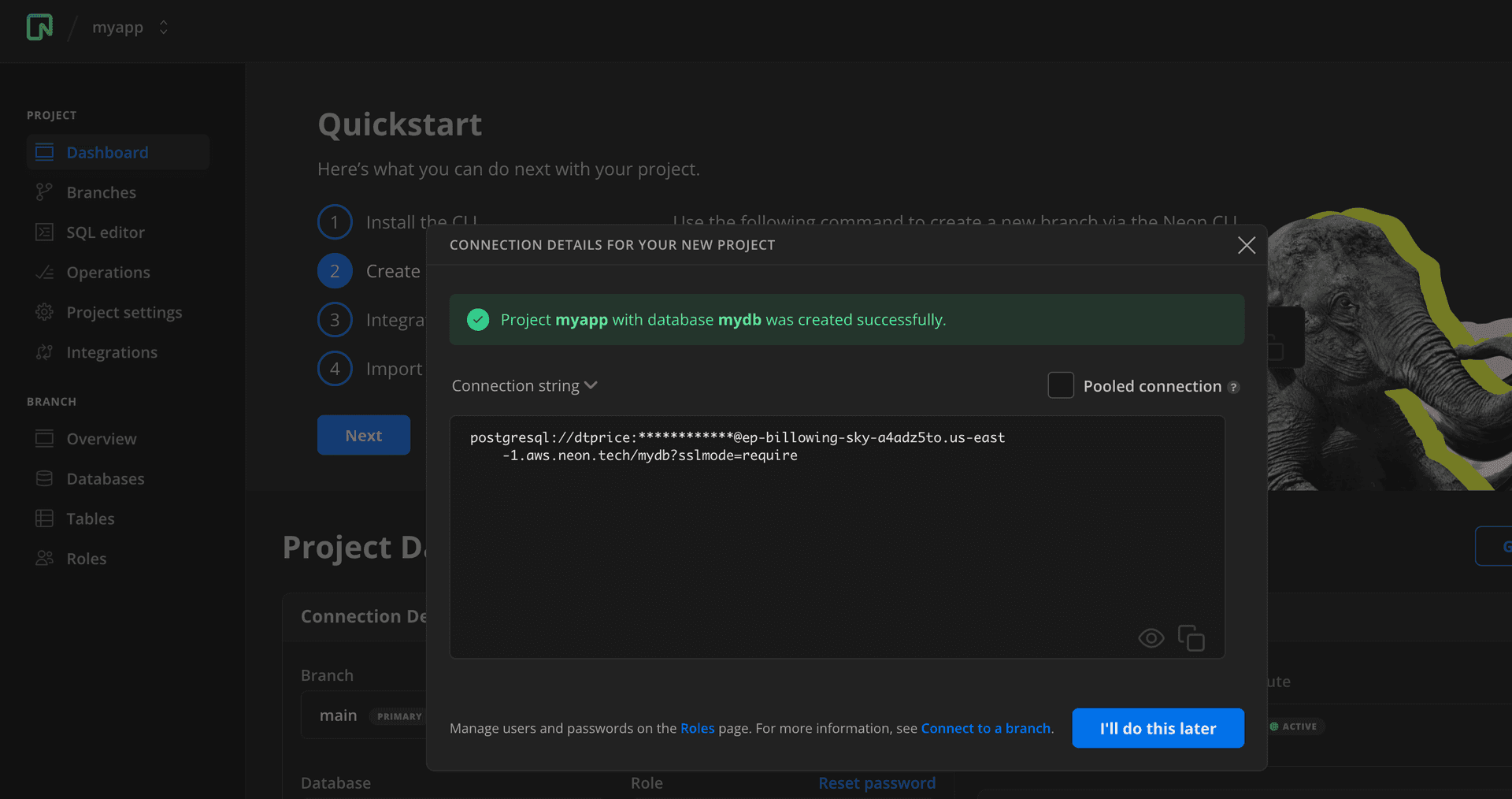 Next steps
Last updated on