Create your first project
Create a Neon project in seconds with just a few clicks
To create your first project:
Navigate to the Neon Console.
Select Create a project.
On the Project Creation dialog, specify a name, a PostgreSQL version, a region, and click Create project.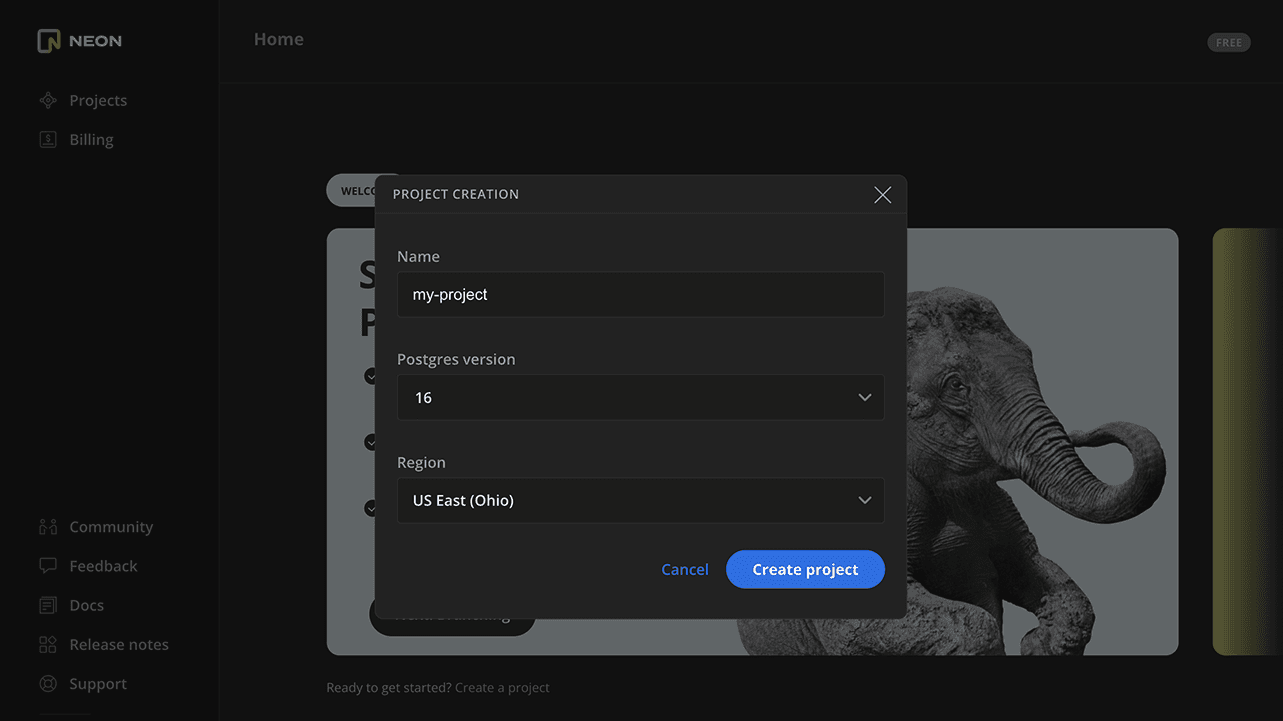 You are presented with the connection details for your new project. You can save the connection details or retrieve them later from the Connection details widget on the Neon Dashboard.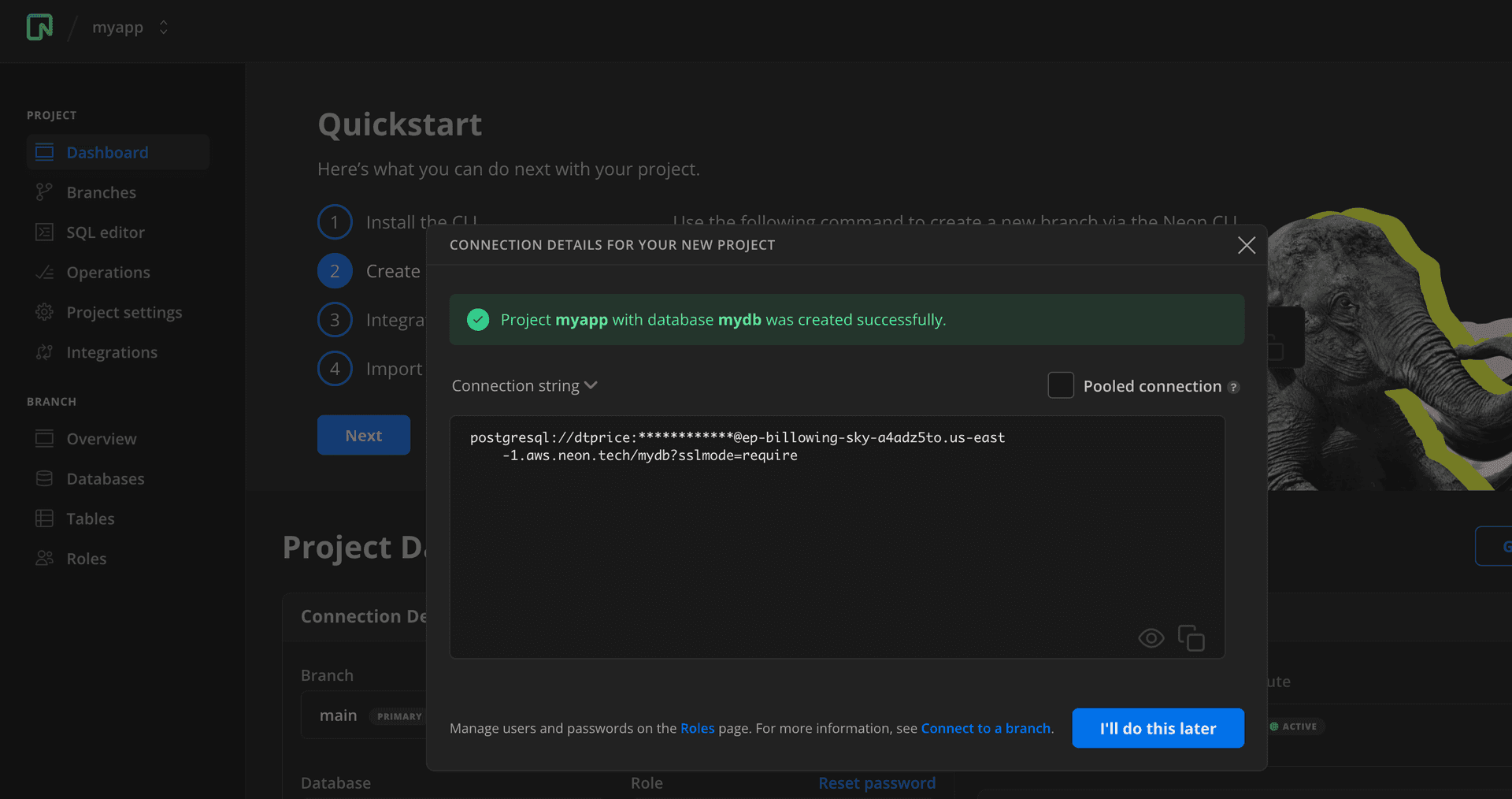 Next steps
Need help?
Send a request to support@neon.tech, or join the Neon community forum.