Autoscaling support for fractional compute sizes
Neon's Autoscaling feature now supports fractional (1/4 and 1/2) minimum compute sizes. Previously, the minimum compute size for Autoscaling was 1.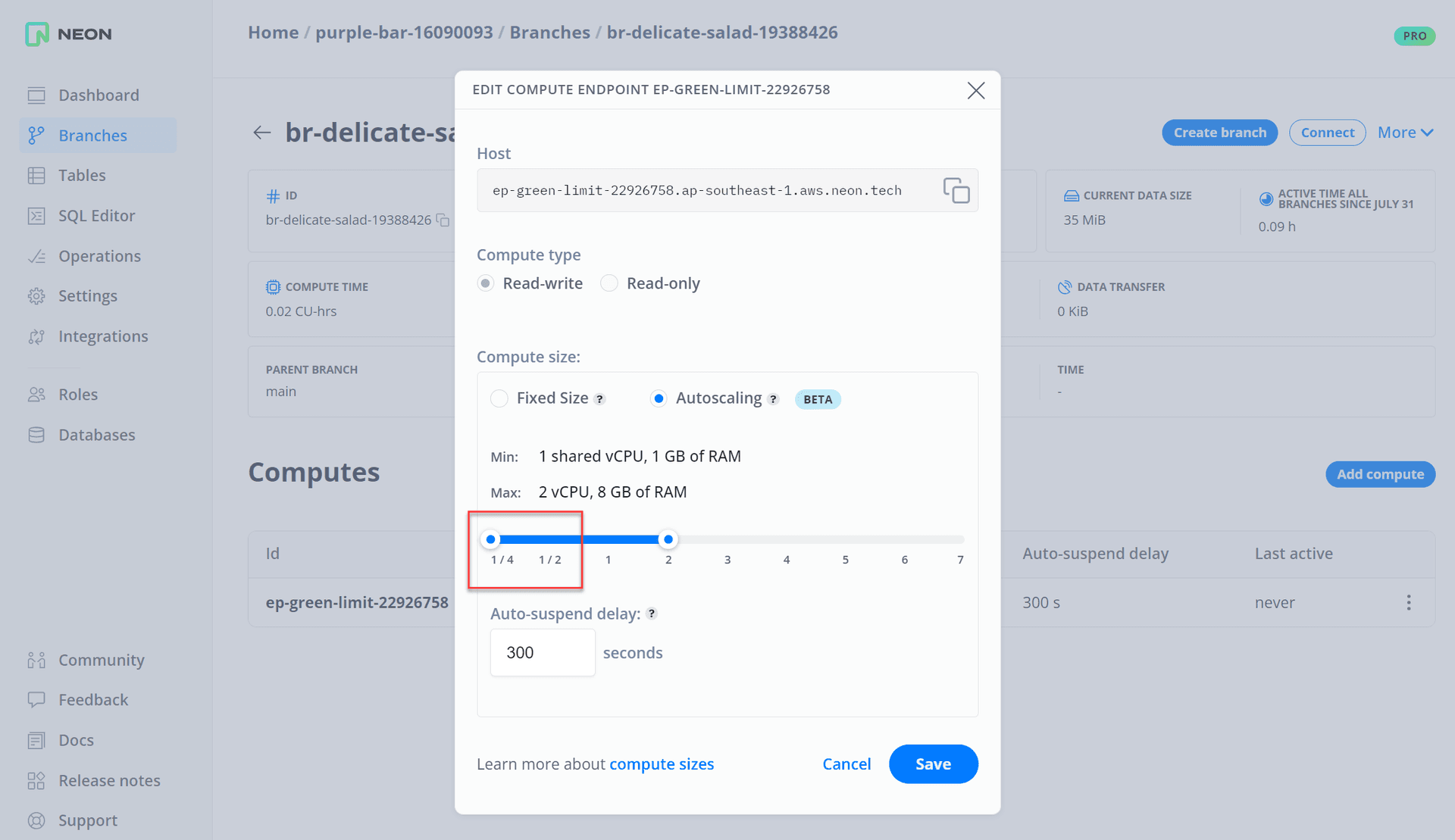 Autoscaling is a Neon Pro plan feature. For configuration instructions, see Compute size and Autoscaling configuration.
Free Tier "Billing" page
Added a Billing page to the Neon Console where Free Tier users can view Free Tier limits and learn about the benefits of upgrading to the Neon Pro plan. The Billing page is accessible from the sidebar in the Neon Console.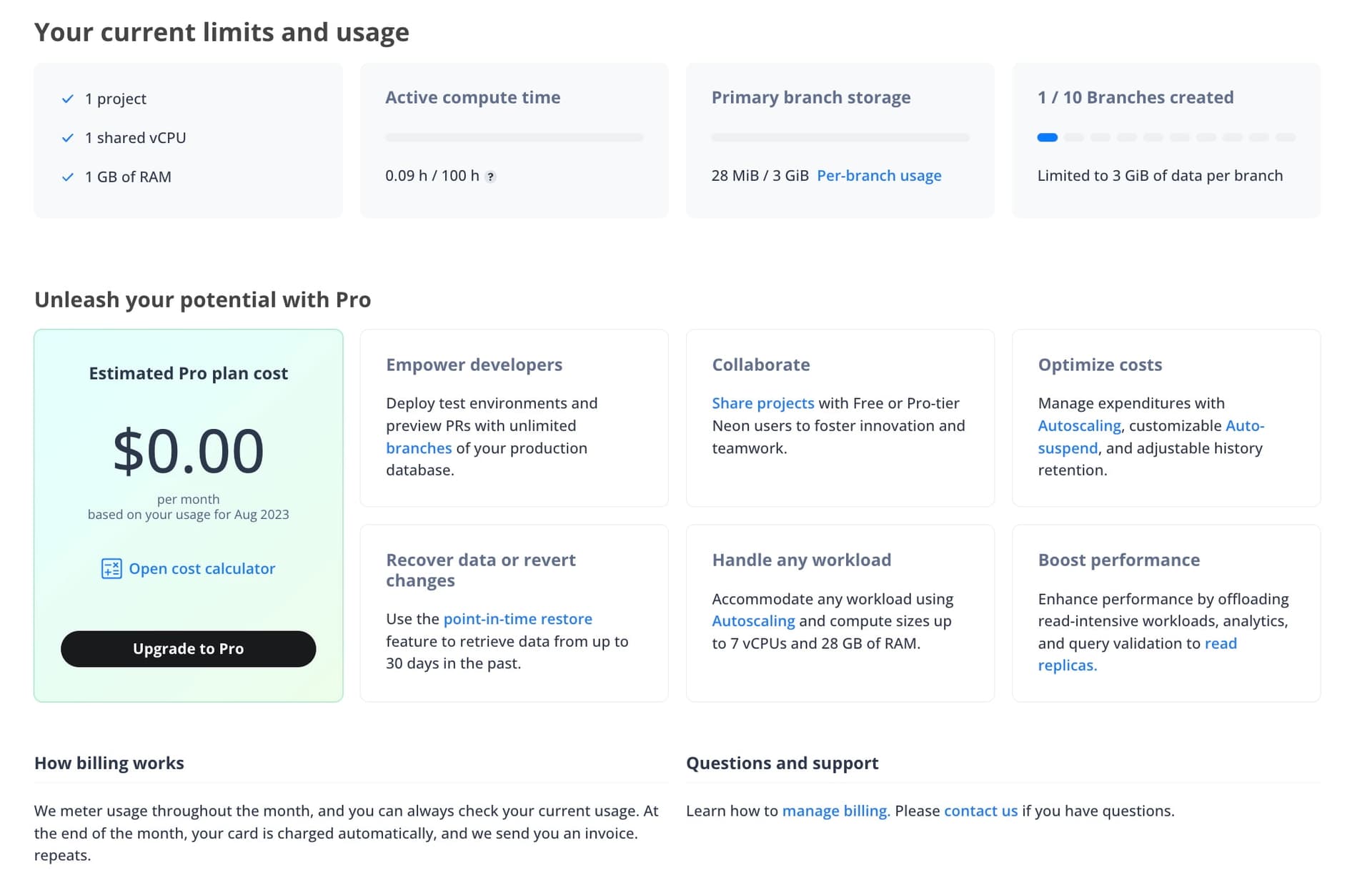 Fixes & improvements
UI: Implemented minor copy, stylistic, and functional improvements for the Request Downgrade modal accessed from the Billing page.
API: Disabled docker as a compute provisioning option in the Neon Create project and Create endpoint APIs. This option is not supported with the Neon cloud service.
Back to all notes