Introducing the Neon Hasura integration
Create a Neon Serverless Postgres project with 1 click with Hasura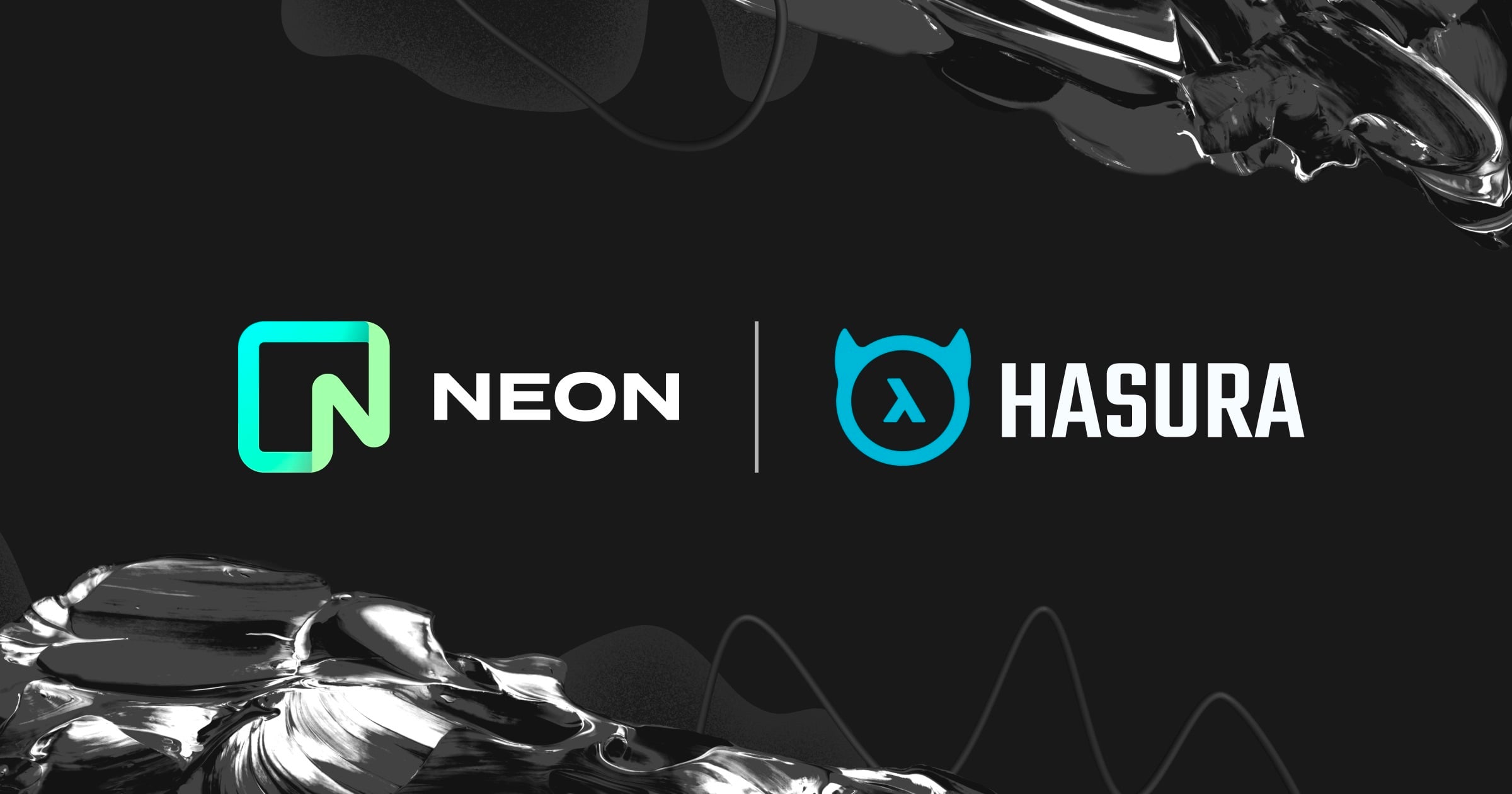 Neon and Hasura have partnered to provide developers with instant GraphQL API with Serverless Postgres.
Today we're releasing the first milestone: a native integration that lets you create a Neon project in 1 click from the Hasura console. 
We continue to focus on the developer experience, and in the coming months, we're planning to release the following milestones in this partnership with even deeper integration. Neon users will be able to connect to existing Neon databases from the Hasura console and add a Hasura GraphQL API from the Neon console.  
Hasura GraphQL Engine gives you instant, real-time GraphQL APIs to connect to your Postgres database. Get started with Hasura today.
Visit the documentation for more information about integrating Neon with Hasura.
Stay tuned for further Neon-Hasura integration enhancements planned for the coming weeks and months.
We can't wait to see what you build using Neon and Hasura!
Subscribe to receive our latest updates