Neon Developer Days: Mark Your Calendars for March 29th, 2023
Join our engineers and team for a day of technical sessions and product announcements
We are thrilled to announce the second edition of the Neon Developer Days, which will take place on March 29th, 2023, at 9:00 AM PT. Join us for a full day of product updates and sessions with our engineers and team. 
Register now, get your ticket, and make it unique!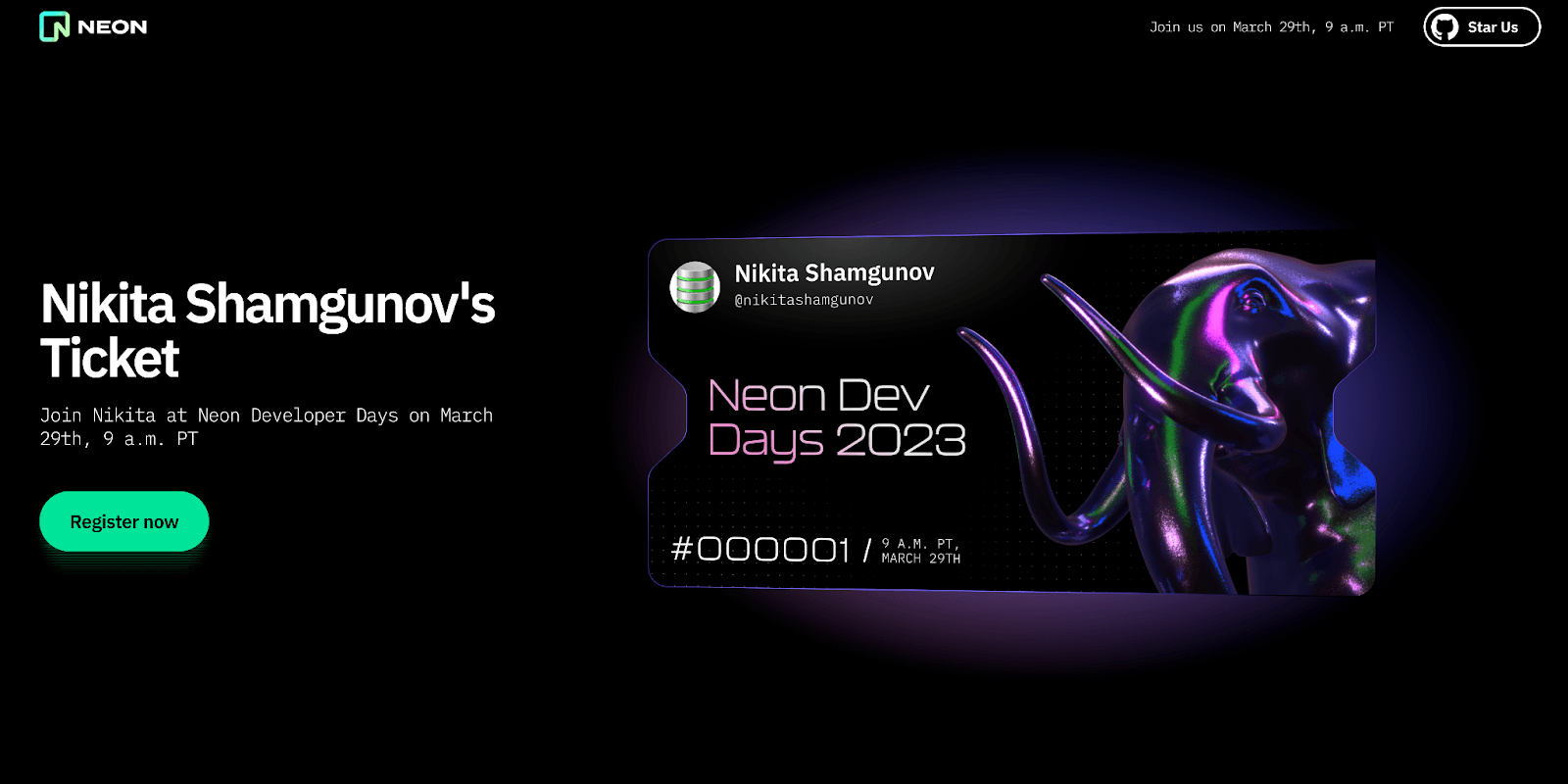 What to expect during the event
A deep dive into the Neon storage Engine with Co-Founder Heikki Linnakangas
Building an AI-powered chatbot using Vercel, OpenAI, and Postgres
Scaling serverless Postgres: How we implement autoscaling
Optimizing performance in a serverless Postgres database
Understanding your storage costs
Quicker serverless Postgres connections
Neon Developer workflows with Vercel and GitHub Actions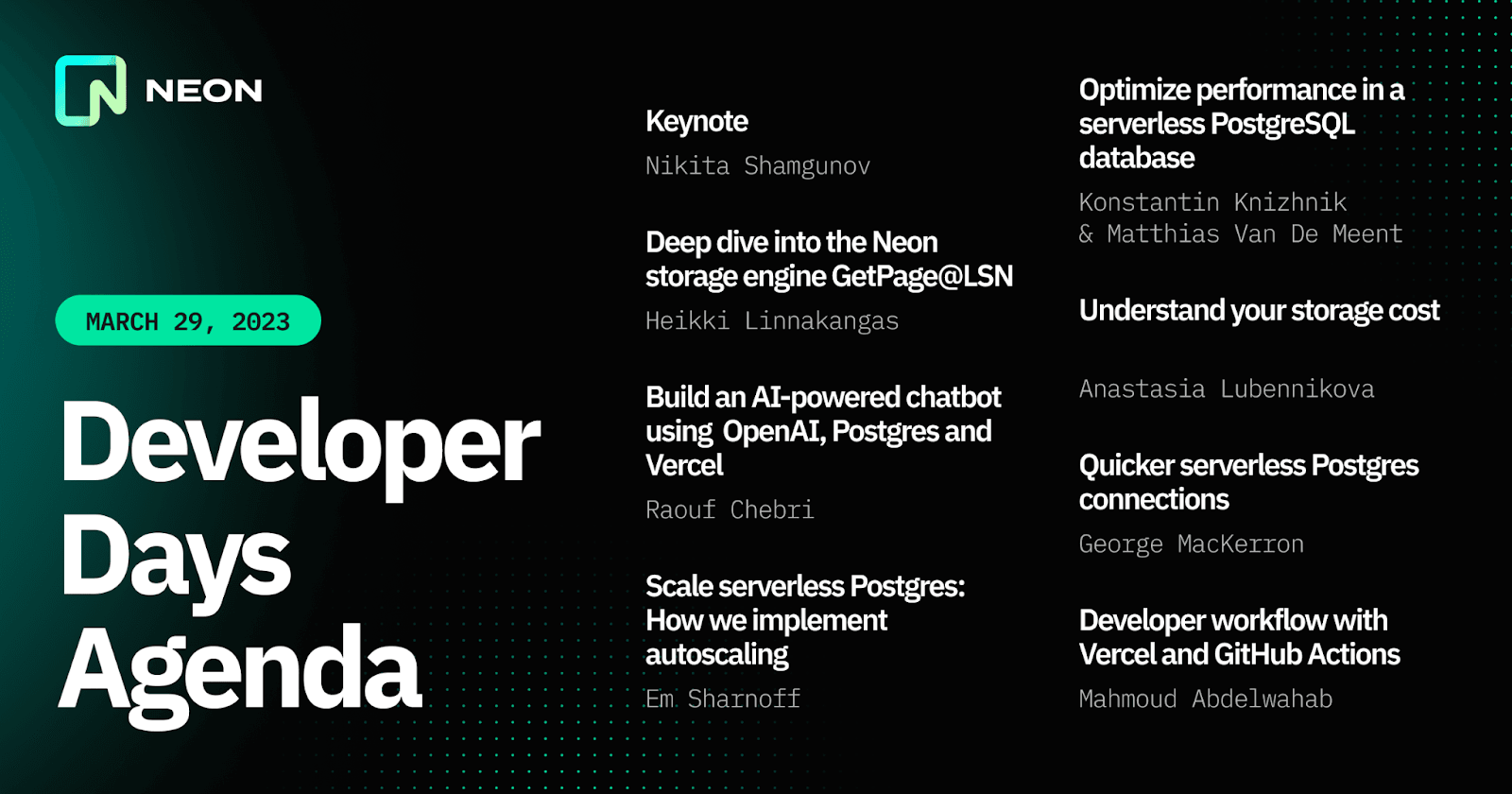 Join us to learn about the world of serverless Postgres and how to build better with Neon. Register now and stay tuned for more updates.
We can't wait to see you there!